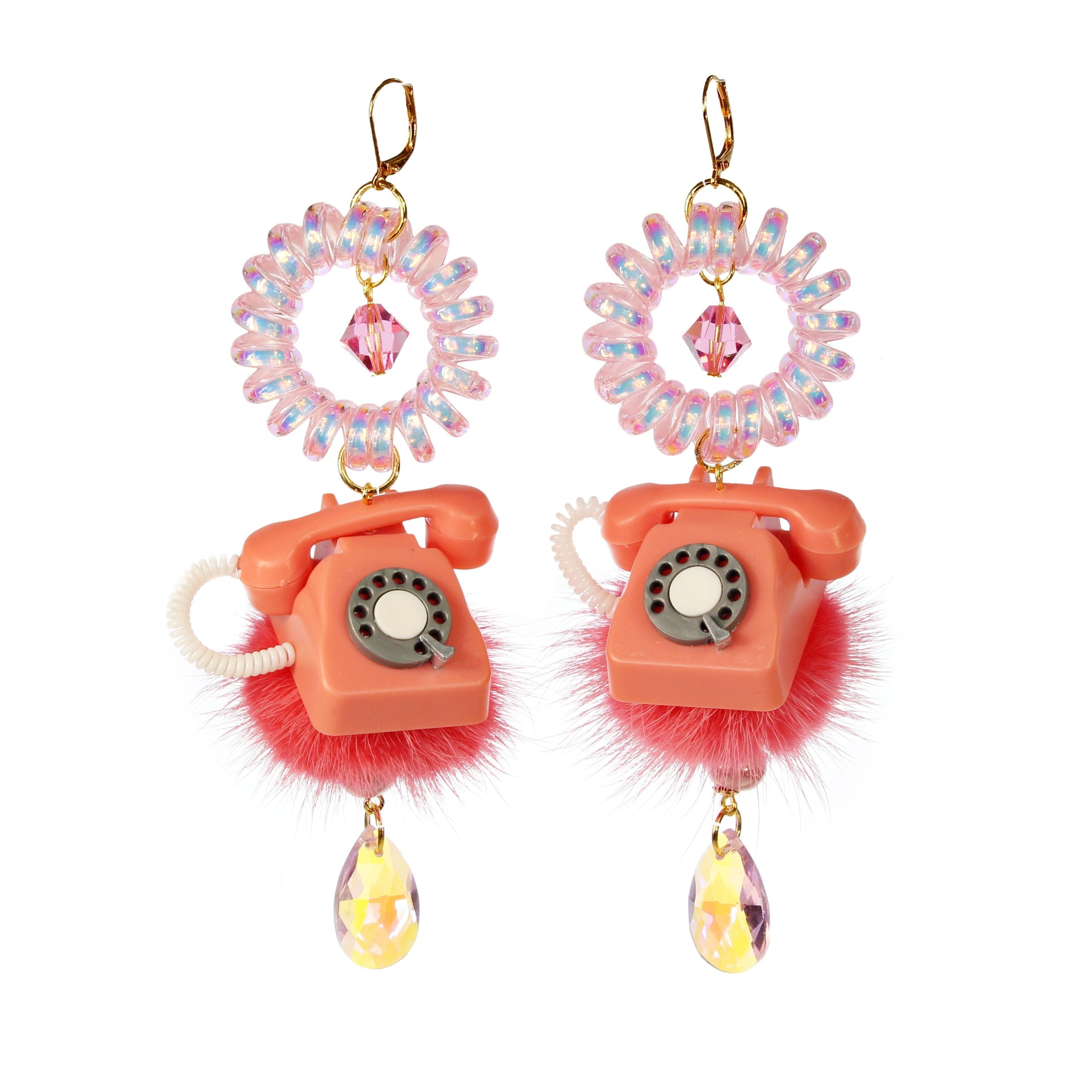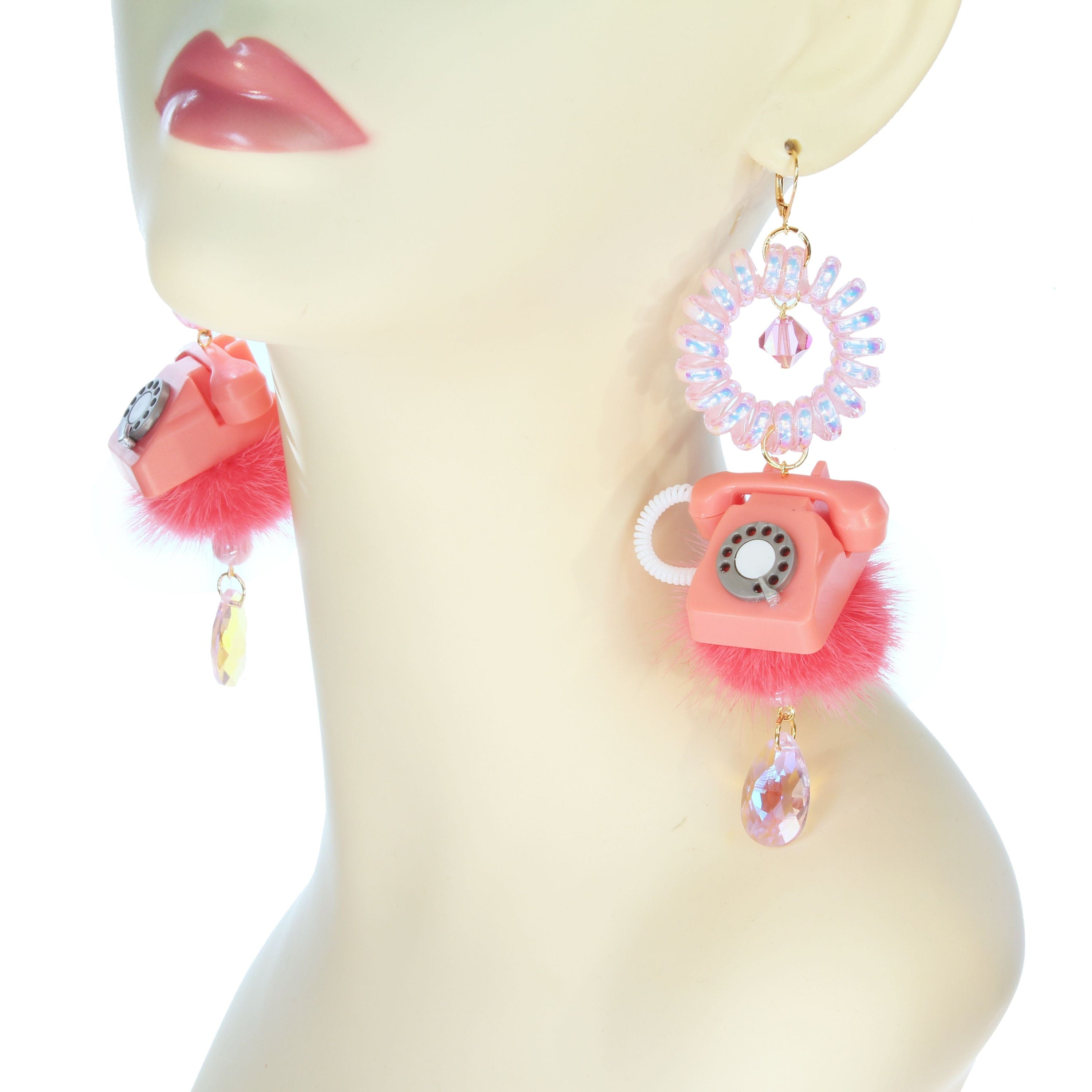 Bei dir klingelt's wohl ?! Back to the roots geht's mit diesen nostalgischen Telefon Ohrringen !
Hochwertige Materialien, funkelnde Spiralkabel und Strasselemente machen die Ohrringe zu einem absoluten Hingucker.

Maße je Ohrring: 14 cm
Gewicht je Ohrring: 18,15 g

ANFERTIGUNG
Deine bestellten Schmuckstücke werden im TUKADU-Atelier in Berlin individuell für Dich angefertigt. Sollten einzelne Elemente nicht mehr verfügbar sein, bemühen wir uns den Gesamtcharakter durch ähnliche Teile möglichst adäquat zu erhalten.
Wir arbeiten schnell und können spontan auf deine Wünsche eingehen - zum Beispiel Clips statt Ohrhaken. Die Anfertigung kann 1-3 Tage dauern, bei größeren Bestellungen auch etwas länger.
Bitte schreib uns eine Mail für alle Sonderwünsche oder Änderungen an info@tukadu.com oder über das Kontaktformular weiter unten.
VERSAND
Nach Anfertigung erfolgt die Lieferung zwischen 2-7 Tagen innerhalb Deutschlands.
Genaue Informationen über alle Lieferzeiten findest Du
auf unserer Versandseite oder du fragst uns direkt per Mail, Whatsapp
oder Telefon, wann deine Bestellung fertig ist und voraussichtlich bei dir ankommt.
Keine Ohrlöcher ? Kein Problem !
Wähle einen dieser Ohrclips statt Ohrhaken für deine Ohrringe