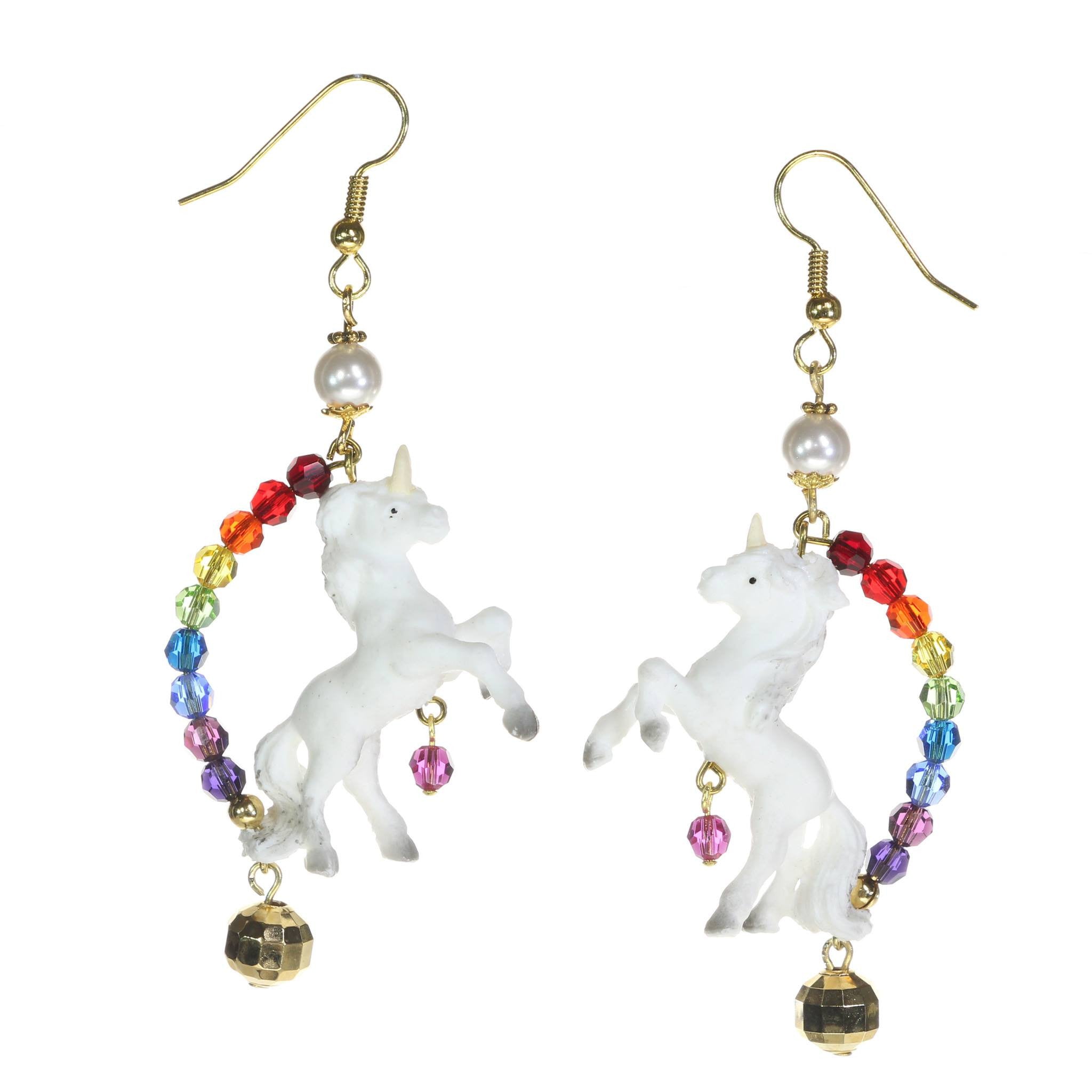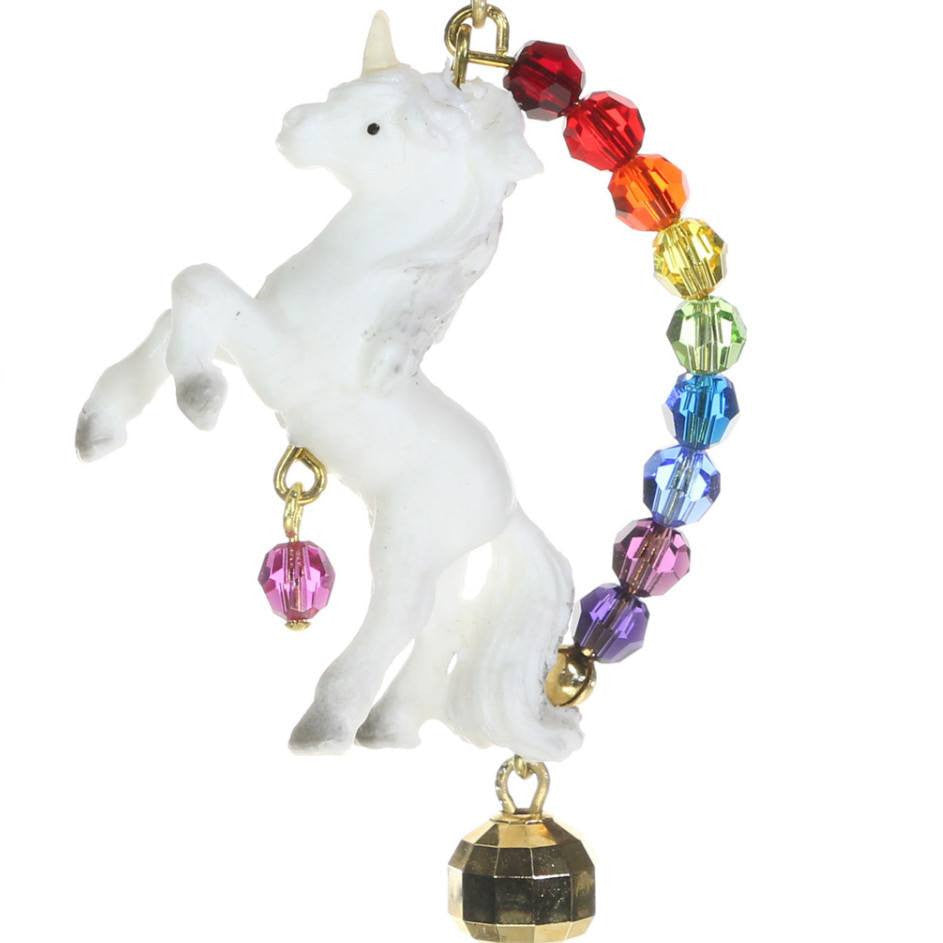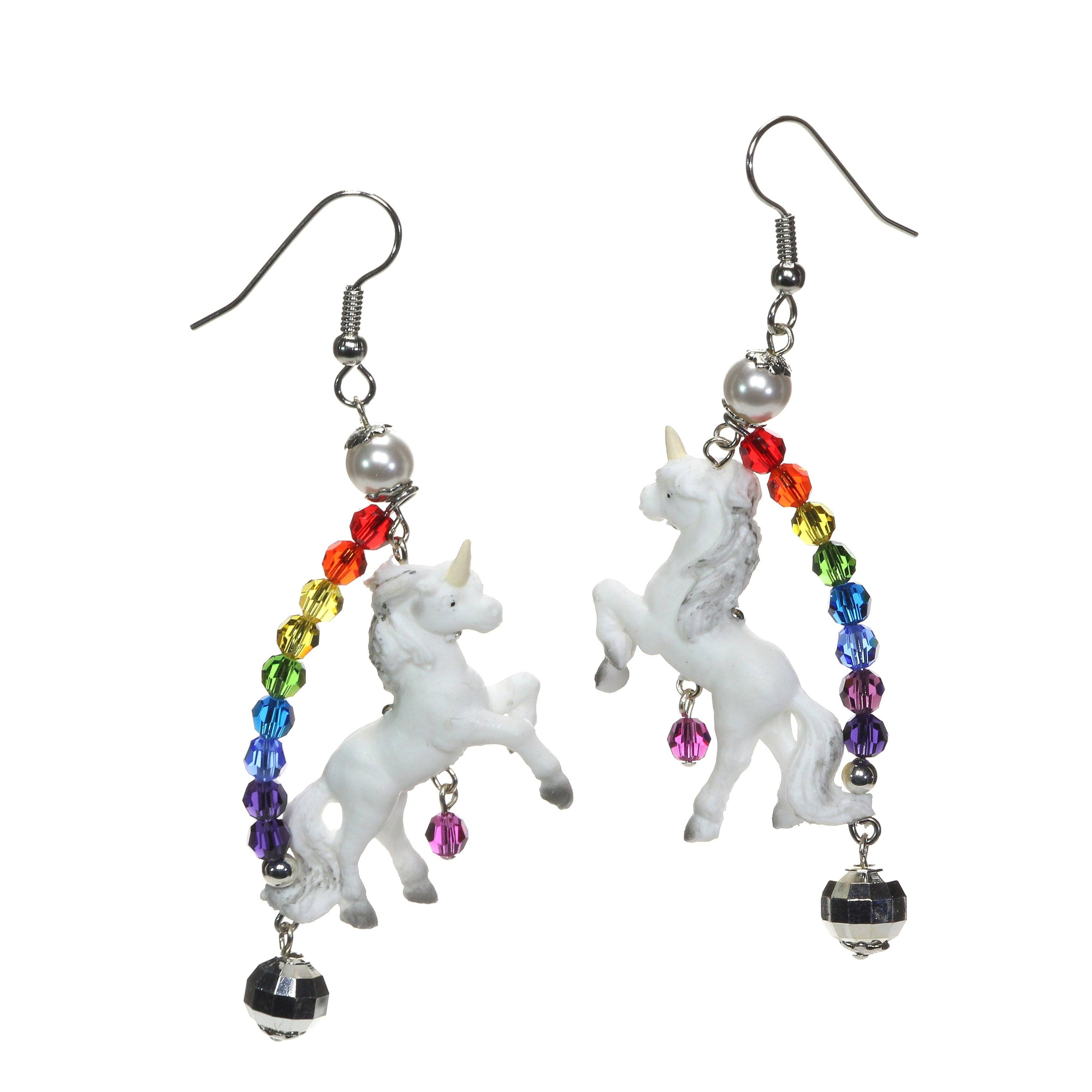 Unicorn with rainbow earrings
Has anyone seen my unicorn ? It just slipped down the rainbow?!
Glass beads from SWAROVSKI Crystals and plastic unicorn.
Ear hooks and metal parts are made of gold-plated, platinum-plated or rose gold-plated brass.
At around 3 grams, they are super light and comfortable to wear at all times.
We produce our TUKADU pieces of jewelery exclusively in our studios in Berlin Mitte and Prenzlauer Berg with a lot of joy and lovingly by hand.
Each piece of jewelry is unique and can therefore vary slightly in shape and color from the photo. If individual elements are no longer available, we endeavor to maintain the overall character as adequately as possible with other parts.
ANFERTIGUNG
Deine bestellten Schmuckstücke werden im TUKADU-Atelier in Berlin individuell für Dich angefertigt. Sollten einzelne Elemente nicht mehr verfügbar sein, bemühen wir uns den Gesamtcharakter durch ähnliche Teile möglichst adäquat zu erhalten.
Wir arbeiten schnell und können spontan auf deine Wünsche eingehen - zum Beispiel Clips statt Ohrhaken. Die Anfertigung kann 1-3 Tage dauern, bei größeren Bestellungen auch etwas länger.
Bitte schreib uns eine Mail für alle Sonderwünsche oder Änderungen an info@tukadu.com oder über das Kontaktformular weiter unten.
VERSAND
Nach Anfertigung erfolgt die Lieferung zwischen 2-7 Tagen innerhalb Deutschlands.
Genaue Informationen über alle Lieferzeiten findest Du
auf unserer Versandseite oder du fragst uns direkt per Mail, Whatsapp
oder Telefon, wann deine Bestellung fertig ist und voraussichtlich bei dir ankommt.
Unicorn with rainbow earrings
Keine Ohrlöcher ? Kein Problem !
Wähle einen dieser Ohrclips statt Ohrhaken für deine Ohrringe